When deciding to end your marriage, only you or your spouse can determine if calling it quits is the right answer. You cannot just contact a lawyer to find out if you need to pursue a divorce, as only you (or your partner) can decide whether the relationship is over or not. You can explore your feelings or have someone assess your options and help find out if your marriage is worth saving.
If you, on the other hand, are already looking for a family/divorce attorney, it may mean that you and your spouse have decided to get a divorce. You may not have a specific decision for wanting to pursue marriage dissolution, but it is okay; you are not alone. Some may get it to due to years of conflict and arguing, while for others, it may be due to lack of commitment, financial issues, or extramarital affairs.
Getting the right legal help
A divorce lawyer is a great help if you know that divorce is the right next step for you (and your spouse). Colorado Springs family law attorneys note that the right one will help you get through the process. S/he will evaluate the facts of your case to give you an informed opinion about the things you can expect in all related issues such as:
Property division
Share of marital assets
Custody of the children
Child support payments
Alimony/spousal support
Again, the choice is yours regarding which lawyer to hire. It is best to find one that you feel comfortable working with and who you believe will give proper representation. It could be of your gender or the opposite, but make sure that is someone who focuses on family or divorce law.
For protecting your rights and interests
Hiring the right legal representation also makes sense, especially if there is a problem with violence or abuse. The same is also true if you think that your spouse is lying or has a history of lying about important issues relating to money and assets. The right divorce attorney can help you deal with the situation and protect both your rights and interests.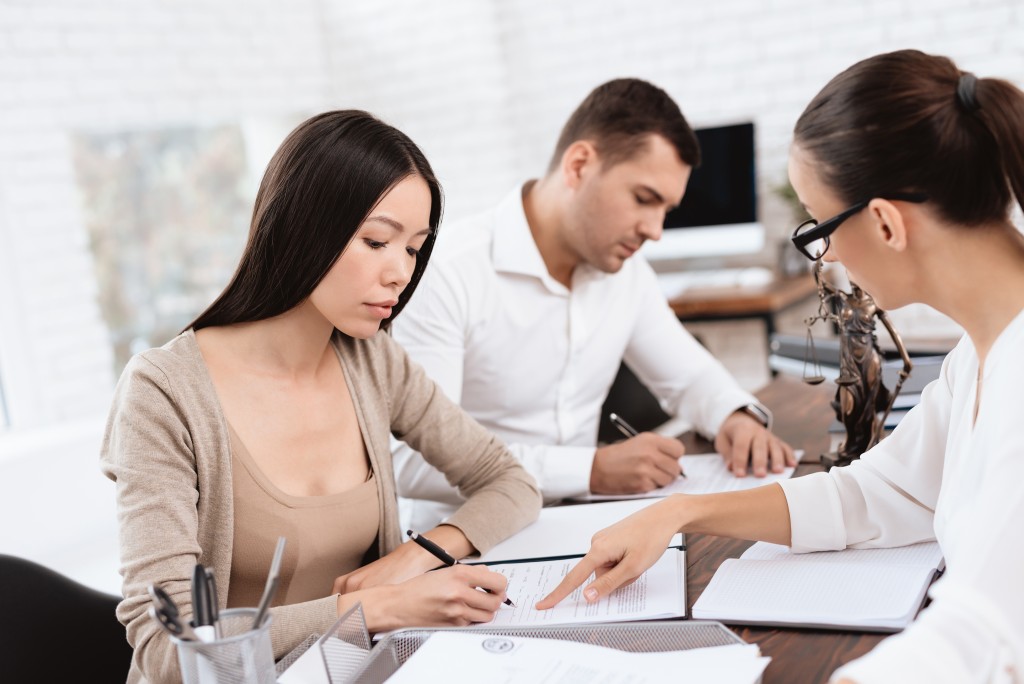 Focusing on legal matters
While hiring a lawyer is always a wise move, you cannot expect your attorney to offer you emotional or marital advice. You cannot expect him/her to say things like giving your marriage another chance or suggest that you don't want a divorce (because you're still in love with your spouse). Your lawyer is focused on the legal matters to help you get through the entire process.
Your lawyer is not your therapist/counselor
You may be able to tell your attorney about your emotions and things you have experienced/suffered during the relationship, but you cannot treat him/her like a counselor or your best friend. You can turn to your family, friends, or a therapist for emotional matters, and let your lawyer handle your divorce, financial, custody, and support issues.
The takeaway
Only you can decide what you want to do with your life and that includes your marriage and getting a divorce. You can have someone assist you in resolving your problems or assessing your options, but that is not your attorney (you need a counselor). If you, however, have finally decided that the marriage is over, you should talk to a divorce lawyer.