The law aims to protect a country's constituents, including business entities. Enterprises touch various parts of community life; they directly deal with clients and maintain a relationship with suppliers that even allows them to forge international ties. With such a pervasive nature, some aspects of a business also need strict regulations to safeguard it and its market from threats. Start-ups looking to enter the field and officially open for business may have searched for the best place to establish their venture, getting their products ready, and promoting their brand at the top of their priorities.
But there's more to do before anyone can reach this phase. Legalizing your venture must be where your focus is so that you can expect smooth sailing operations in the future. Venturing into the legalities of launching a business can be complex. Still, you'll know which steps to take with the checklist below.
Get Professional Opinions
Barreling head-on to challenges will help you gain heaps of experience. However, you'll also go through unnecessary detours that you, as an entrepreneur, can do without. Time is critical in this industry; with the market constantly changing according to real-time trends, you need to be quick and move as efficiently as possible.
By asking for professional advice from a business lawyer, a financial adviser, and legal business specialists, you'll know right away which parts of your preparing your company to focus on and skip the irrelevant ones. You can also talk with other entrepreneurs and get tips from first-hand experiences.
Make It Official
After lining up what you need to prioritize, you must start legalizing your operations. Getting licenses and permits required by your town and state will help keep you away from trouble and elevate your credibility from your client's standpoint.
By adhering to local and state protocols, you'll know which issues to avoid before your official launch, like zoning rules. Knowing is half the battle and can save you time once you look for the ideal place to build your business.
Pay Your Fees
Becoming a legal entity comes with a price. Before purchasing anything for your company, you should prioritize sorting out your business taxes. With a matter as complex as this, it's best to get the help of an accountant and talk to your company attorney to help guide you in paying your federal and state taxes.
Before anything else, you initially have to get an employer identification number and go through the following steps featured on the official IRS website. Knowing how to do your taxes correctly is crucial for handling a business; it comes with plenty of intricacies, but understanding them is easy with the help of professionals.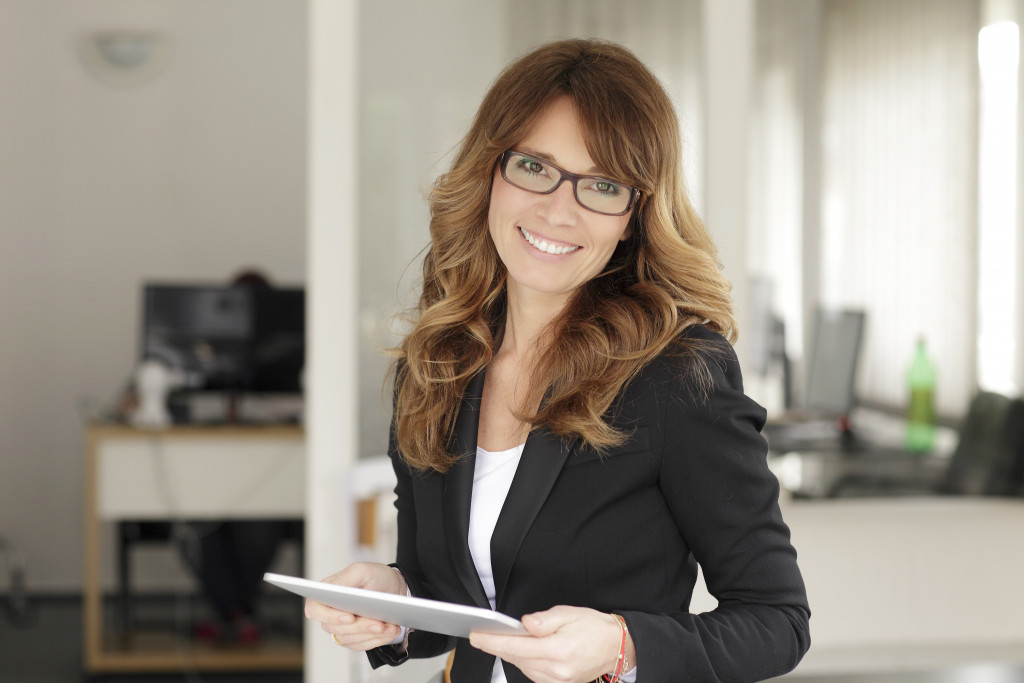 Become a Law-abiding Employer
After becoming legal in the eyes of your state, you now have to take the necessary steps to provide your employees with a safe working environment. You not only have the responsibility of leading a legally operating venture, but you're also in charge of giving your staff a workplace they can thrive in, which is possible by knowing labor laws and acts.
For instance, with the Family and Medical Leave Act (FMLA), you'll know which of your team members are eligible for extended leaves and what kind of assistance you must offer. At the same time, the Fair Labor Standards Act (FLSA) informs you about minimum wage and overtime pay.
Safe Marketing
You need to be as creative as you can to promote your products or services. Although the marketing aspect of a venture demands out-of-the-box ideas and seems limitless, some laws are also in place to protect consumers from issues that directly violate their rights. Businesses rely on many channels and mediums to roll out their promotional materials and deliver them straight to their target market. However, this reliance on multiple channels can leave many holes where issues can enter.
For example, email marketing is a popular and cost-effective way to help you reach your clientele and tap into the inboxes of other potential clients. Still, it is a medium that you cannot tread lightly. According to the CAN-SPAM act, businesses using electronic mail for their advertising endeavors must create clear subject heads and prevent confusion that serves as click baits to draw in customers.
Protect What's Yours
If you're thinking of going into retail and sourcing your products from manufacturers, having your original ideas stolen is the least of your concerns. But if you plan on crafting novel products and putting them on the market, protecting them from pirates needs to be your utmost priority, given that it can hurt your operations and prevent your sales from taking off.
Copyrighting and applying for a patent for your originally made items is crucial in securing your venture. When you have proof that you've created your products, you can safeguard your company from anyone who'd attempt to steal your ideas.
Even before you begin your operations, you can accomplish preparations and launch your business without trouble by having the law at your side.