Choosing the right family law attorney can be a daunting task. Still, finding someone qualified and experienced in family law is important. You need an attorney who understands the ins and outs of family law and can help you resolve your legal issues promptly and efficiently.
Here are some tips for choosing the right family law attorney for your situation.
Do Your Research
The best way to find a qualified and experienced family law attorney is to do your research. Start by asking friends and family members for referrals, and then check out the attorneys' websites to learn more about their experience and qualifications. You should also read online reviews to see what other clients say about their experience with the attorney.
Once you've narrowed down your list of potential attorneys, you should schedule a consultation with each one. This will allow you to ask questions and get a feel for the attorney's personality and style. After meeting with all of the attorneys, you should be able to make an informed decision about which one is right for you.
Look at Experience and Qualifications
When choosing one, it is critical to evaluate the qualifications and experience of a family law attorney. You want an attorney with extensive family law experience who can resolve legal issues promptly and efficiently. You should also look at the attorney's qualifications to ensure they are qualified to handle your case.
Different family lawyers have different areas of specialty. Some may focus on divorce, while others may handle child custody cases. It is important to find an attorney who specializes in family law that you need help with. This will ensure that they are familiar with the laws and procedures that pertain to your case. Hiring a divorce law firm that employs multiple attorneys with different levels of experience can be beneficial if you're going through a divorce. This way, you can have an attorney who is experienced in handling divorce cases and another who is more junior and can provide support.
Schedule a Consultation
You should also ask about the attorney's availability and whether or not they offer a free consultation. Once you have gathered this information, you can schedule a consultation with the attorney to discuss your case in more detail.
During the consultation, ask questions about the attorney's strategy and how they would handle various aspects of your case. You should also inquire about the fees associated with hiring the attorney. After the consultation, you will better understand whether the attorney is a good fit for you and your family law case.
Make Sure the Attorney is Licensed in Your State
When choosing a family law attorney, you must ensure that the attorney you hire is licensed to practice law in your state. Some attorneys may be licensed in other states but may not be licensed to practice law in your state. This could lead to problems down the road if you need to take legal action against the attorney.
When meeting with potential attorneys, always ask about their licensing status. Check with your state's bar association to verify that they are licensed in your state. If the attorney is not licensed in your state, move on to another attorney who is. Choosing an attorney licensed in your state will give you peace of mind and ensure that you have legal recourse if something goes wrong.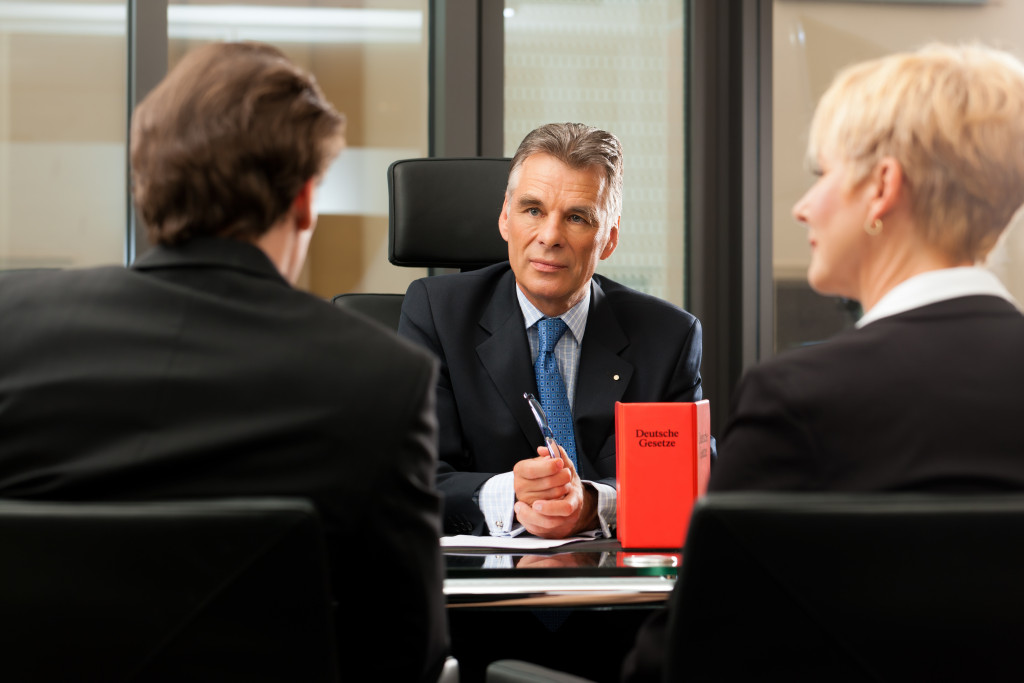 Ask About the Attorney's Approach to Family Law Cases
Each attorney may have a different strategy for handling cases, so it's important to find one who is a good fit for you and your situation. Some attorneys prefer to resolve cases through negotiation, while others may be more likely to take cases to trial.
You should find an attorney willing to take the time to understand your case and who has a strategy you're comfortable with. If you're unsure what approach you want, ask the attorney for their opinion. They should be able to explain the pros and cons of each approach and help you decide which one is right for you.
Make Sure You're Comfortable With the Attorney
You must feel comfortable with the attorney you choose to represent you. Family law cases can be emotional and stressful, so you need an attorney you can trust and feel comfortable talking to about your case.
During your consultation, pay attention to how the attorney makes you feel. Do they listen to your concerns and answer your questions? Do they make you feel comfortable and confident? If not, move on to another attorney. Choosing an attorney, you're not comfortable with can make an already difficult process even more stressful.
Key Takeaways
These are just a few tips to help you choose the right family law attorney for your situation. When meeting with potential attorneys, ask about their experience, fees, and availability. Choosing the right family law attorney can make a big difference in the outcome of your case.