Whether you are undergoing litigation or you have some legal documents to verify, changing your attorney may be a decision that may change the direction of the case. This may mean working on some adjustments and, in some occasions, starting all over again. But this should not be the case. When you have a good plan, the transition will be smooth and devoid of problems. But you have to lean toward this option. When your relationship with your attorney is compromised, you have to find someone who specializes in the case, or you cannot afford the current one.
If your withdrawal from their services is amicable, then it is okay. But you have to take it from there, starting with the search of a new attorney. Whether you are looking for a real estate attorney or a divorce attorney in Denver, here are some of the things that you need to take into account:
Find an attorney who really knows the nature of the case
First and foremost, your strategy should be to find a replacement attorney who specializes in your case. You may be tempted to work with a generalist because of a smaller fee, but you have to see to it that the case will be dealt with quickly. The longer the case takes, the more money you will need for the case. If you are not in a hurry, you should have a few filters in place to make the selection process more accurate.
Collate all your documents
Once you have a compatible attorney, the next thing that you need to do is to collate all the documents and files that you and your former attorney were using. Make sure that you will not miss anything, as details matter in increasing your chances of winning the case. To make sure that everything is covered, you can come up with a comprehensive checklist.
Mind the budget
You are dealing with a new attorney. And while you are looking to pay smaller fees, you will still need to set aside some money. You have to make sure that you have a budget for your new lawyer. For you to easily manage this, you can ask your prospective lawyer about the possible breakdown of payments.
Review the case together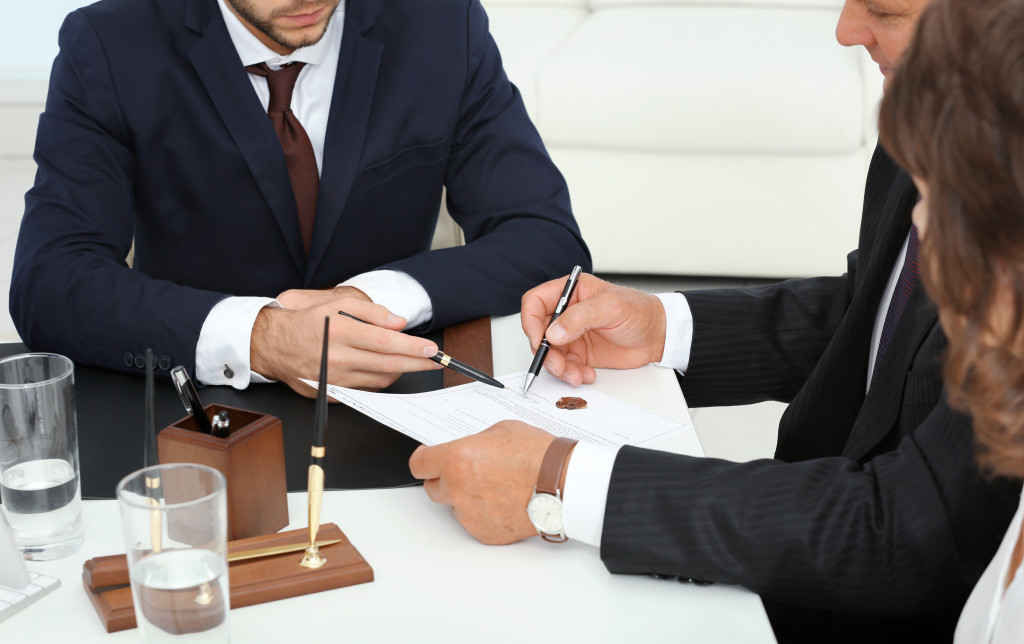 When you have all the files at your disposal, you should take them to your new attorney. A quick review of the files will give your attorney an idea on how to deal with it. But you might also want to discuss with them the strategy that you and your former attorney had, especially the pieces of advice given to you.
The case you are working on may be getting more intense and complicated. And sometimes, changing the lawyer may not be the best decision. But it may be necessary, especially if your professional relationship with your current attorney is on the rocks. Do not be afraid to start all over again. You can still keep up with the case. You will just have to make sure that your plan will allow the smooth transition and facilitation of the case.