Every business owner aspires to ensure business continuity and sustainability even after death. As a business owner, you want to pass the business on to the next generation. That is to include your family members and even your most valued employees.
In most cases, you want your family (spouse and children) to own your business assets. You also want your business leaders and employees to take control of your company to ensure its continuity and sustainability. That is where succession planning comes into the picture.
In this article, we'll share with you what succession planning entails. Keep on reading to learn more about its benefits and how to set up a succession business plan.
Succession Planning in a Nutshell
Succession planning is crucial to business continuity and sustainability. It is a legal strategy to ensure a smooth and effective operation when your business gets passed on to your family members or the next business leaders.
Simply put, succession planning involves passing on business ownership or leadership roles. This legal aspect applies if and when a business owner or leader dies and/or leaves the company.
In addition, the legal process entails educating family members and cross-training employees to develop and acquire business knowledge and skills.
The Importance of Succession Planning amid the Pandemic
There's no denying the impact of the COVID-19 crisis on different businesses across various industries. It can pose a threat to the health and lives of people, whether business owners, leaders, or employees.
Whether you like it or not, there's a possibility for you as a business owner and other business leaders to pass away. As much as possible, you want your business to remain operational in the event of your death. That's where succession planning becomes relevant and paramount.
There are a handful of benefits that come with succession planning. Take note of the following:
It ensures business continuity even if the key players in the company will pass away.
It ensures the transfer of business assets to family members or other business successors.
It reinforces career advancement and development among employees, especially next business leaders.
It provides training and development to ensure holistic business knowledge, hone skills, and develop the expertise of old and new employees.
It upholds the business vision, mission, core values, ideals, and philosophies for the long term.
It avoids disagreements, disputes, and conflicts, should there be a business transition.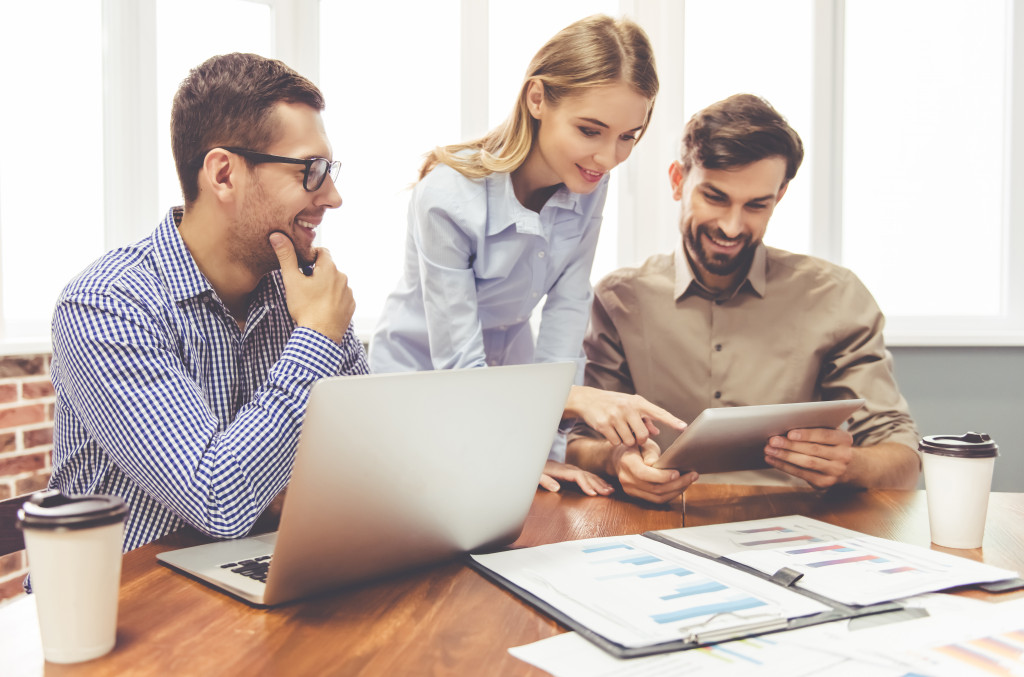 Succession Planning vs. Estate Planning in Business
It's easy for most business owners to use succession planning and estate planning interchangeably. Some are under the impression that they are just the same. However, it's crucial to understand their differences. Ultimately, doing so will help you decide what to set up during this pandemic.
Keep in mind that succession planning directly focuses on the business itself. The goal is to ensure business continuity and sustainability, as discussed above. On the other hand, estate planning strictly focuses on distributing business assets in the event of the business owner's death. For the most part, your family member gets to own your business.
If you're concerned with your business continuity, be sure to work with your company lawyer for succession planning. If you want your business assets passed on to people (your family members or trusted employees), hire an estate planning lawyer.
Setting up a Succession Business Plan
If you're looking to create a succession plan for your business, consider two key aspects: management succession planning and ownership transfer planning. Take note of the following:
Management succession planning: This primarily entails the designation of responsibilities and authorities to successors in the event of your retirement and death. It also covers the development, training, and support for employees. Lastly, it ensures the retention of key players in your business through equitable compensation planning.
Ownership transfer planning: This basically involves determining the business successors of your company. It usually aims to ensure your family takes business ownership. In some cases, you have other business successors in mind, so succession planning endeavors to protect them. Along with this is to identify the key players who will be managing your business in the long run.
There's no denying the importance of succession planning. It is crucial to set up one during this COVID-19 pandemic. However, creating a succession business plan requires preparation and execution.
That said, be sure to consider the valuable information discussed above. As a business owner, make sure to hire and work with a reputable lawyer who can guide you. By doing so, you'll be able to sustain your business for the benefit of the next generation!